We'll let you in on a little secret that is perfect for event and wedding planners – battery operated candles are the way to go when it comes to decorating. Battery operated candles are the go-to accessory for all types of events. Add that romantic glow of candlelight without the added stress of real candles. Every product we offer is easy to use and worry-free, not to mention beautiful and affordable!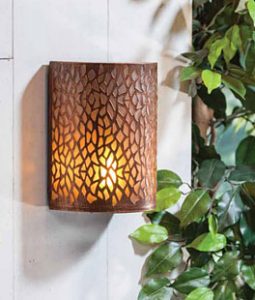 We have so many products to choose from when it comes to planning the perfect event. Whether its LED tea lights to scatter across tables, floating lily lights that glow in water, tabletop lamps that last for hours and hours, we have something to match every style and every event. The options are endless! Here we go over some of our most popular Battery Operated Candles products that wedding planners love.
Reasons To Use Battery Operated Candles For Your Wedding
We think that choosing battery operated candles is the ideal solution for indoor event venues that won't allow any open flames. As well as battery operated candles and lanterns, we also sell a variety of wedding and event decor. Browse through everything we offer and we bet you find a hidden gem that will be perfect for you next event.
Decorative Branches
A lot of weddings are looking for that special decoration that will bring their event to the next level. Our Manzanita branches might be exactly what you're looking for. We have several different options including beautiful champagne glitter and snow covered branches that are about 30 inches tall and up to 11 inches wide.
Add our branches to any floral arrangement or use as their own unique display. They make gorgeous centerpieces and the opportunities for decor are endless.
Tabletop Lamps
Tabletop lamps make a classic and timeless accent piece. Though commonly used for holiday decorating, we think that these battery operated lamps make the perfect centerpiece for weddings, events, home decor and so much more. Standing at about one foot tall, our lamps are available in both silvery mercury glass and gold to fit any style and theme. They look great in any space, and also make great gifts!
Chandeliers
When you want a look that is classy and sophisticated, then our chandeliers are the way to go. Choose from 3 tier diamond cut chandeliers, our white fabric chandeliers, or our beautiful and unique tabletop options that look stunning no matter how you use them. Perfect as an accent piece for your upcoming party or wedding.
If you're looking for an elegant way to spruce up your home or event, then our chandeliers are a great solution. Hang them anywhere you'd like and let their light shine in any venue you'd like.
Bottle String Lights
Turn your favorite empty bottles into a tabletop light that makes a statement and adds an extra level of beauty of sophistication to your next event. We have warm white LED lights on silver wire with a bottle stopper that fits standard openings. We even have timer features that work great indoors and out. Our wine bottle string lights last a long time and can be reused time and time again for multiple different events.
Silver and Gold Mercury Glass Candles
Our moving flame silver mercury glass and gold cylinder pillars are fan favorites. Inside are unscented moving flame candles that create a beautiful glow and add a peaceful element to any scene. They are remote ready and even have timers so you can time the mood perfectly. When you want people at your wedding or private event to feel like they are at a premier event, then our glass candles are your go-to decor. With a 500 hour battery life, you can reuse these popular Battery Operated Candles for many different events.
Order Your Event Decorations Today
Creating a stunning event or planning the perfect wedding comes down to the details. Order event decorations from Battery Operated Candles and get off on the right foot. Choosing battery operated candles and accessories allows you to prepare in advance, gives you peace of mind, and enhances the entire mood. Especially if your career is professional interior design or event coordination, we have all the products you might need to plan an amazing event and keep a great stock of reusable decorations that everyone will love.
We think that our event decorations stand out because they last a long time, and durable enough for outdoor events too. The best part is that you're investing in products you can use again and again. What are you waiting for? Start planning the perfect event today. Reach out to us if you have any questions, and let us help you make sure you get everything you're looking for – and maybe more!