As most of us know, the holidays are quickly approaching. This means that in virtually no time at all you will hardly be able to walk in among the big chain stores without dealing with pushing folks, sitting in traffic, and a range of unpleasant experiences. You might even go through this mess without purchasing the gift that you intended to get.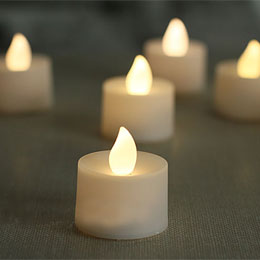 Why not try shopping online for a unique and meaningful candle gift? On one hand, you do not need to handle the rush of regular holiday traffic. I bet you're guaranteed to get or give a minimum of one candle this season. Rather than your ordinary cinnamon spice or peppermint odor, try giving a battery candle that has been specially crafted for an intention that fits perfectly for that special friend or family member. We offer holiday candles from abundance and prosperity to attraction and positivity. The bonus of getting flameless candles is the safety factory and no messes. A number of our candles are infused with essential oils and give off a natural odor.
We have a variety of candles for all kinds of life situations. These candles make ideal presents for co-workers, employees, family members and friends. They also make excellent stocking stuffers, basket enhancements and can complement a number of different gifts. Here at The Open Mind Center, we will help you select which candle is appropriate for the situation at hand. We can also help you with choosing other gifts that will decorate your candle.